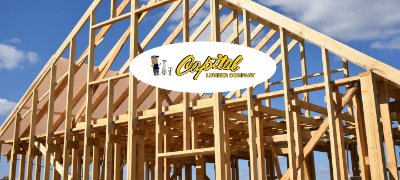 Capital Lumber,
based in Wyoming, has been recognized as one of four LBM Journal Dealers of the Year, winning in its $10 million to $50 million category. An LMC member since 2018,
Capital Lumber
was founded in 1965 and, like most LMC Dealers, is a family owned and operated business currently in its third generation.
"Capital Lumber's decades long commitment to service and community represent what it means to be an LMC dealer," said LMC Regional Manager Warren Schuckies. "This recognition is well deserved and we are proud to call them a member of LMC."
The company, with a single location in Cheyenne, is a one stop shop for home needs and specializes in lumber, hardware, windows & doors, and kitchen & bath.
Since 2005, LBM Journal recognizes independent lumber dealers annually for the Dealer of the Year award in four categories - $100 million+, $50million to $100 million, $10 million to $50 million, and under $10 million.
Click
here
to read LBM Journal's Dealer of the Year article on Capital Lumber Company.