It all started in 1921 when James A. Sweeney founded Seattle's Alki Lumber & Hardware Co. at its original location at on Alki Point, known as the birthplace of Seattle. "Tell it to Sweeney" was a familiar sign on the trucks that serviced West Seattle through the early years and has become a mantra of the company's "can-do" service philosophy to this day.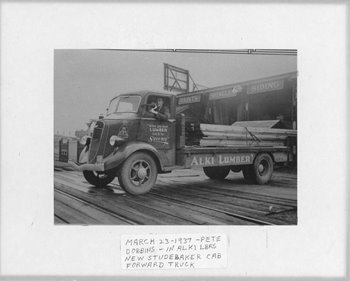 As Alki Lumber turns a century old, they celebrate valued customers, generations of loyal employees, and the countless projects throughout the Pacific Northwest furnished with quality materials from their yard. Recognized as one of the largest women-owned businesses in Washington state, the fourth generation Sweeney family ownership, along with today's talented leadership team led by Kory Love, continues building their future with exciting plans for expanding operations beyond their long-time West Seattle footprint.

Alki Lumber will be celebrating ten years as an LMC Dealer in April 2021.