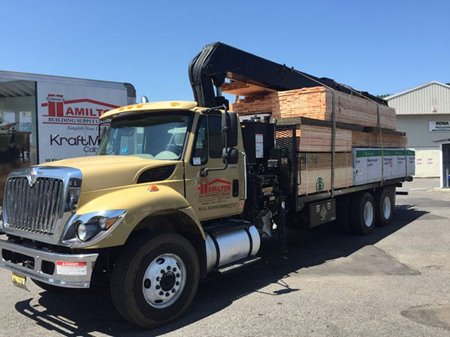 LMC Dealer Hamilton Building Supply, located in Trenton, NJ, has been recognized as the 2020 LBM Journal Dealer of the Year in their $10 million to $50 million sales category. Hamilton Building Supply has been an LMC Dealer since 2012 and celebrated their ninth year with the organization this March.

"LBM Journal's Dealer of the Year awards recognize LBM companies of different sizes that epitomize the entrepreneurial spirit. By our definition, a Dealer of the Year describes a company in which leadership excels at identifying underserved— or emerging—markets, satisfying customers, and constantly working to grow and improve business," writes James Anderson, an LBM Journal editor. "While these companies represent vastly different operations, the common thread is their fierce commitment to finding ever-better ways to serve their customers and their communities."

"When John Perna returned to Hamilton Building Supply in 2019 with an MBA an deepened industry experience, he set course to implement best practices from companies that he felt were at the top of their game."

Read more at LBM Journal HERE.